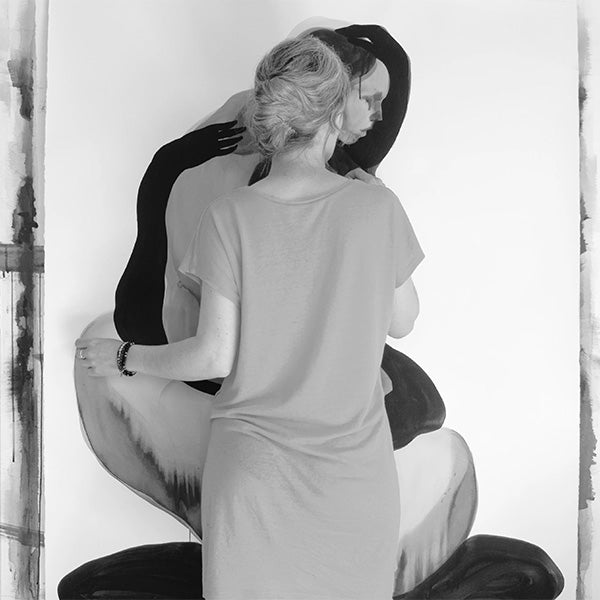 Magali Cazo
Born in 1979 in Lyon, France, artist Magali Cazo, now divides her time between Joannas, in Ardèche, and Paris.
 After studying at the École Nationale Supérieure des Beaux-Arts in Lyon, she chose to further her education in various Parisian workshops, exploring multiple techniques such as engraving, oil painting, traditional fresco, lithography, and morphology. It is through her experiences that she has forged her own rich and unique artistic identity.
 Today, Cazo primarily devotes herself to ink on paper. She explores both landscapes and the body, playing with colorful contrasts, and a freedom of expression. As she paints, she searches for the place where she can be both spectator and author of the images that emerge before her eyes. The artist entrusts her own experience of reality to memory and forgetfulness, retaining only what truly imprints itself upon her. Her inspiration, slow and subtle, is guided by her unconscious in a continuous quest for her deep creative source. Cazo welcomes everything that comes from it, considering these inner forces to be the key to her artistic work.