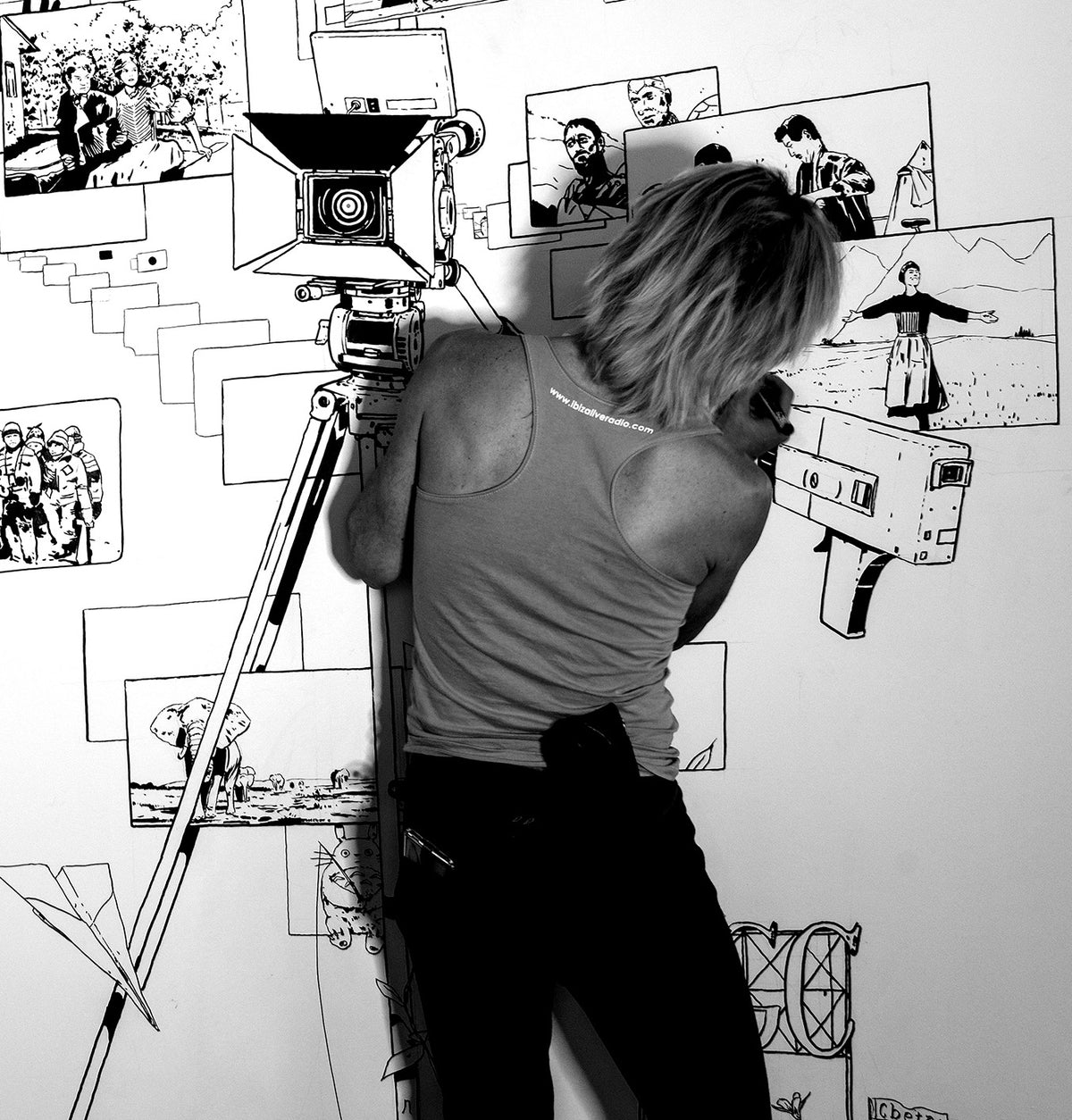 Christian de Massy
Christian de Massy is a conceptual illustrator who has been drawing for as long as he can remember. Although he pursued academic training in biology and ecology, experiences that took him to Argentina and Lesotho, among other places, his passion for his first love led him to redirect his path towards illustration. After graduating in 3D drawing, de Massy quickly made a name for himself in his profession, contributing to numerous major Hollywood productions over the years. Today, he teaches digital illustration.
Christian de Massy's technical abilities allow for spontaneity in his creation. In his art, the line takes precedence. Volumes, geometries, and depths of field are tools he employs to establish distinctly figurative (and certainly captivating) frameworks to depict his immensely rich imaginative universe.
Indeed, de Massy has the gift of opening a window into what one might envision as a scene, a fragment of a colourful story. From children's tales, evoking all the innocence and nostalgia they bring, to eco-futuristic epics, Christian de Massy's works open up a myriad of heterotopias (or "other spaces"), where the real and the mythical collide, where legendary themes meet prosaic details.