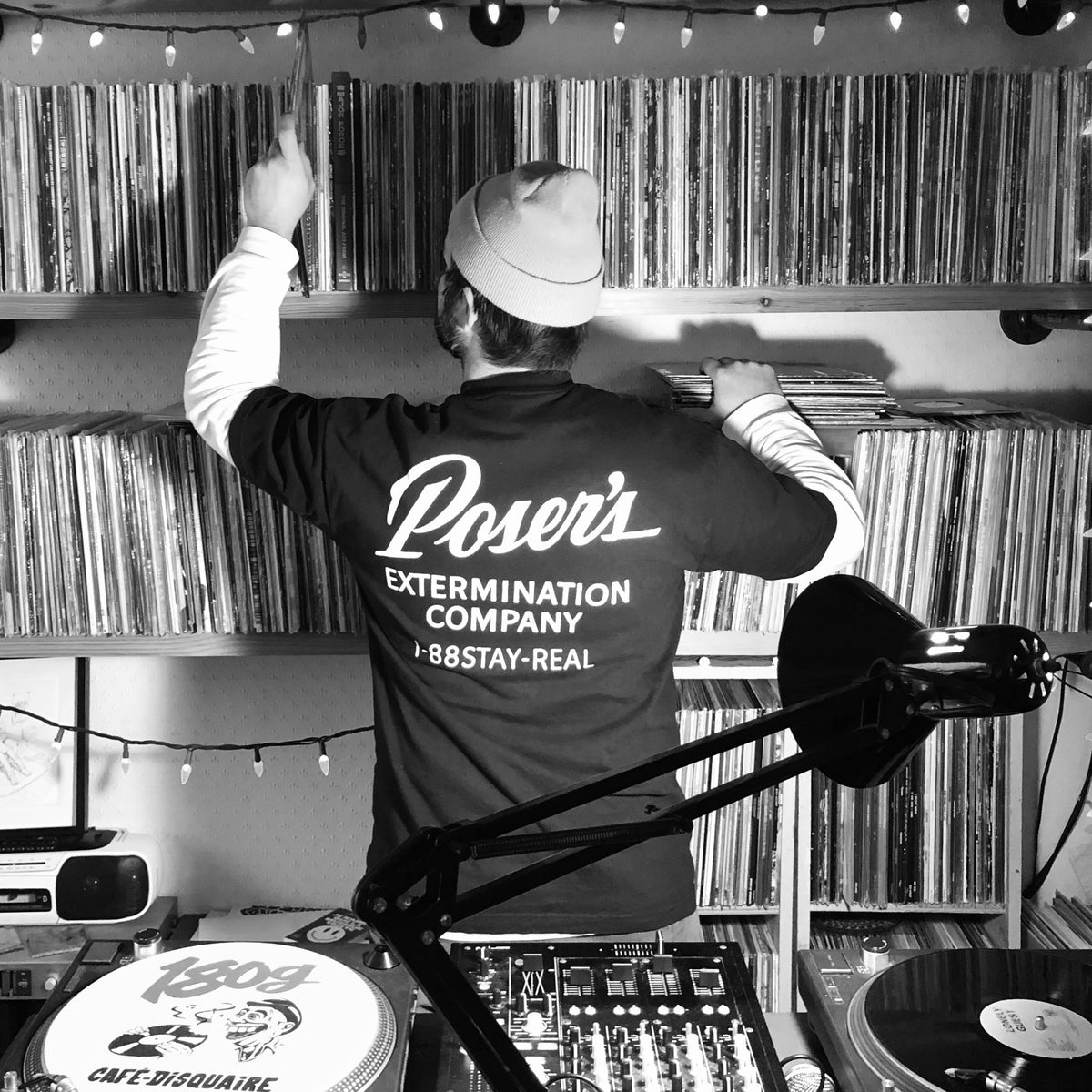 Christophe B. De Muri
Christophe B. De Muri is a renaissance man living and working in Montréal. A co-owner of the Rosemont café 180g, he can usually be found behind the counter when he isn't spinning vinyls. A second-generation artist born and raised in the Eastern Townships, Christophe has been drawing since forever: As a child, he would doodle over photos in the dailies or on the covers of his Canada ruled notebooks. His fertile imagination and voracious curiosity let him to study graphic design, do photography, create video art, even animations – all of which he has accomplished successfully. 
Pop culture and its myriad facets – especially that of the 1980s and 1990s – inspire his inventive and abundant concepts: he draws inspiration, among other things, from the world of skateboarding and snowboarding cultures; cartoons and graphic novels – Ren and Stimpy, Fluide Glacial and Robert Crumb are notable influences – ; as well as music, of course.
Chris De Muri's aesthetic and his keen sense of communication have led him to conceive the visual identity of many a project over the past decade, among which that of the Matera microbrewery. He has also created several album covers for artists such as Kognitif and The Brooks. 
As one can guess, reclaiming, pastiche and hijacking are some of the artist's preferred devices. Truly a child of his time – that is, a post-modern one – De Muri's approach is satirical, heavy on recycling and sampling, and undeniably mischievous. His canny sense of colour and fluency of detail are at the heart of his artistic process and allow him to create and interpolate both ingeniously and aesthetically.