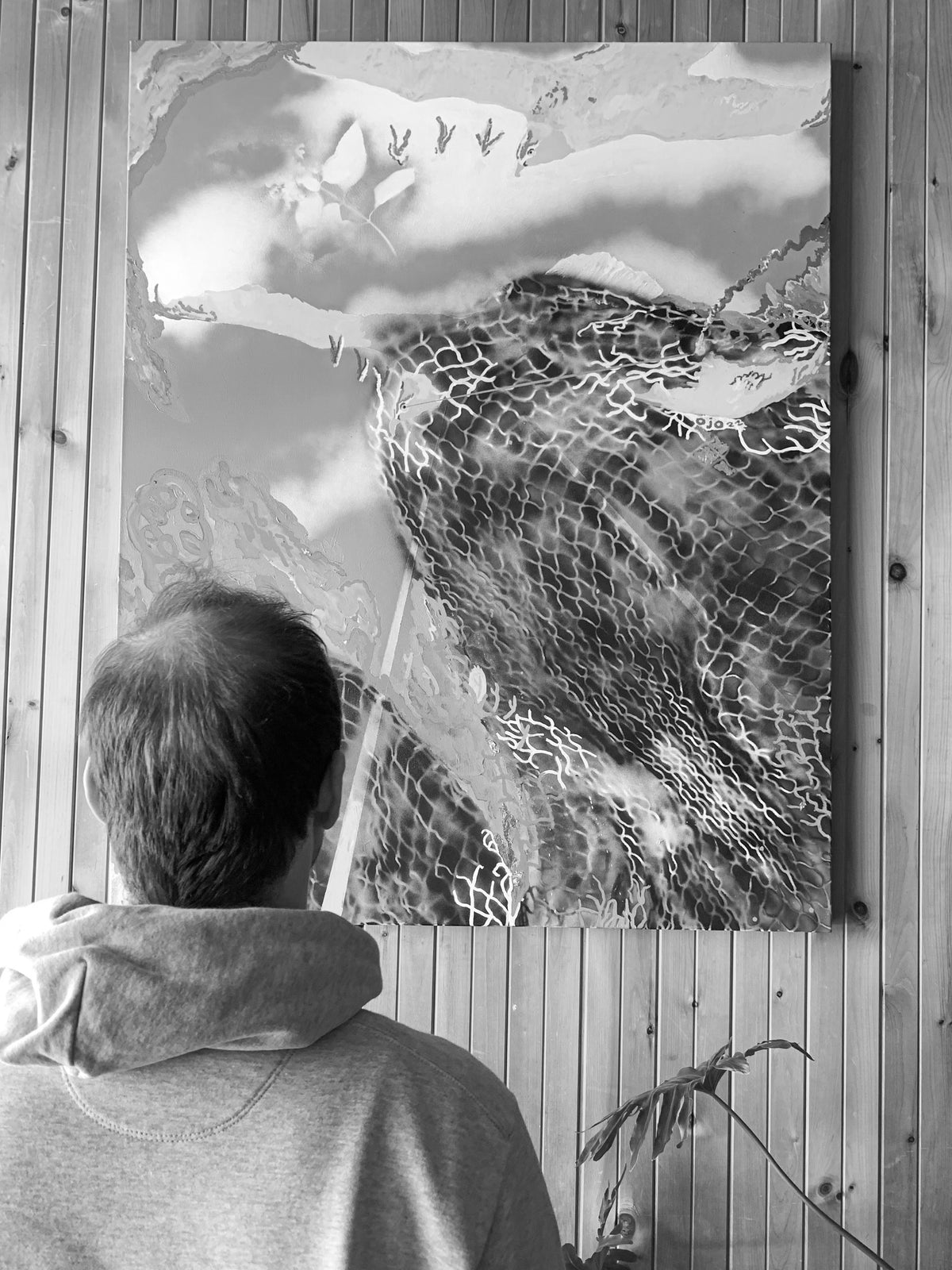 Aujeault
Aujeault (ojo) approaches art like a meditative session, following his instincts and allowing each step to guide the next, placing great importance on every stage of his approach. The resulting works are emotional incarnations, textures that convey internal truths.
Although he uses bright and electric colors that fit perfectly in contemporary imagery, the artist paints shattered and timeless narratives, in which questions abound and for which there is no desire to provide answers. The radiance of his images stems from events and places, sometimes distant and difficult to explain, that punctuate his life.
By relying on a skillfully dosed blend of figurative and abstract forms, Aujeault favors an approach to art based on form rather than on meaning, thus encouraging the viewer to be carried away by feelings and to create a unique and subjective significance.